Netflix streaming titles for October 2014
Posted by The Nerdiot on September 25th, 2014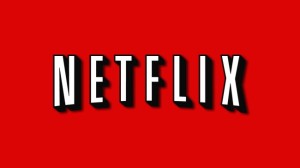 Netflix streaming titles for October 2014, October is looking to be quite the fantastic month for Netflix Subscribers. Check out the list below for the upcoming releases to Netflix streaming!
Movies that are noteworthy:
The Hunger Games: Catching fire premieres on streaming on October 22nd
Arrow: Season 2 will be available on October 8th
And Carrie, starring Chloe Grace Moretz, will be available on 10/2!
Check out these other titles available through out the month of October:



October 1st:
Shane
Tombstone
Gilmore Girls: The complete series
My Father the Hero
Domestic Disturbance
Romeo+Juliet
Sleepless in Seattle
The Wedding Planner
Jimmy Neutron: Boy Genius
Galaxy Quest
Shivers
The Phantom of the Opera
Rescue Dawn
Charlie's Angels: Full Throttle
Annie(1982)
Annie: A Royal Adventure(1995)
Bad Johnson
Chicken Run
Ernest Saves Christmas
Finding Forrester
Hit!
Hostages: Season 1
Kramer Vs. Kramer
Paths of Glory
Please Subscribe: A Documentary about YouTubers
Shadow of the Vampire
Team America: World Police
Three Fugitives
October 2nd:
Carrie
The Vampire Diaries: Season 5
Reign: Season 1
Under the Electric Sky: EDC 2013
October 3rd:
The Originals: Season 1
October 4th:
The Boxcar Children
October 6th:
Little Man
October 7th:
Supernatural: Season 9
Hart of Dixie: Season 3
In A World..
Raising Hope: Season 4
The Following: Season 2
October 8th:
Arrow: Season 2
Jay Mohr: Funny for a girl
October 9th:
A long way Down
The Tomorrow People: Season 1
October 10th:
Chelsea Handler: Uganda be Kidding Me
October 11th:
Breathe in
Heatstroke
Swelter
Why Stop Now
October 14th:
Witching and Bitching

October 15th:
Stay
Tim Minchin and the Heritage Orchestra Live
October 16th:
Cowgirls n'Angels

October 18th:
Liberal Arts
Last Man Standing: Season 3
October 21st:
Wyatt Cenac: Brooklyn
October 22nd:
The Hunger Games: Catching Fire
E-Team
The 100: Season 1
October 23rd:
Freakshow: Season 2
October 25th:
Django Unchained
Sons of Anarchy: Season 6
The Carrie Diaries: Season 2
October 28th:
Bound by Flesh
October 31st:
Before I go to Sleep
Rain Man
You may also like..
2 Responses to "Netflix streaming titles for October 2014"