Games with Gold October 2014 Contest
Posted by The Nerdiot on September 9th, 2014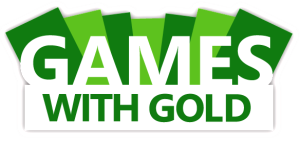 So for this month our Games with Gold October 2014 contest, it's going to be a little different! But we want to know more about YOU!
To enter this month's contest, I will be posting a video to YouTube telling you guys 3 things about myself. And we're asking for you guys to do the same, then submit the link to us on here.
So here's the rules.
1) You can submit one video or audio entry if you don't want to record yourself, it must be a YouTube link. When you submit we will subscribe to your YouTube channel as well!
2) The questions are:
a) What is your favorite movie?
b) What is your all time favorite video game?
c) Did you want to be a super hero when you grew up(or in my case "grow up") and who did you want to be?
3) If you don't have a YouTube channel or don't feel comfortable submitting your videos, you can comment on this post, send us a message with your response to facebook or to our Twitter account. Tonight we will be posting my video up on the site with the rules again.
If you guys have any questions let me know! We're here to grow and have fun.
Also because this is pretty intense, we're going to up the prize. It's going to be a surprise! (Est value is going to be around $50 USD and will be something everyone will enjoy!)
Also, We're still looking forward to your best guesses for the Octobers games, so please leave them in the comments or like us on Facebook and leave your guesses there!
You may also like..
44 Responses to "Games with Gold October 2014 Contest"