Xbox Games with Gold September 2014
Posted by The Nerdiot on August 28th, 2014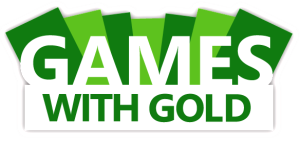 Xbox Games with Gold September 2014 revealed, here are the two titles that we'll be seeing for September 2014.
Master Chief will not be returning to the Xbox in the Games with Gold September 2014 promotion, however we will be able to experience Halo again during the last 2 weeks of September for free. On top of that, our first game will be the title Monaco, an Xbox 360 arcade game retailing at 14.99 USD.



Monaco is.. running, stealing, and even more stealing.. This may look like a game of bricks and horrible gameplay, but before you decide to rate this off as lame, give it a shot. Play it solo or check out the multiplayer, you may be addicted to this one for hours. Check out The Monaco website here and be sure to download this one as soon as you can!



September 1st through the 15th:
Monaco:

Retail: $14.99 - File size: 394.64MB - Release Date: 5/10/2013



September 16th:
Halo Reach:

Retail: $24.99 - File size: 6.57 GB - Release Date: 3/15/2011



This month compares slightly to the August, a great arcade title that will keep most players entertained for hours, and a Game on Demand title that is well worth the price of free. For those who haven't experienced Halo, Reach is a great place to start as it's a prequel to the original Halo Trilogy. If you keep your eyes open, you may even see Master Chief for a second.
You may also like..
One Response to "Xbox Games with Gold September 2014"