Netflix Streaming Titles for August 2014
Posted by The Nerdiot on July 12th, 2014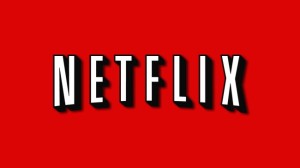 During July we lost over 80 titles, some good and some bad. So far for August 2014, it's not looking too impressive. We lost Chinatown at the beginning of July and it looks like it is the only film that will be returning to streaming on August 1st. Additionally, we'll be seeing Chaplin, a lesser known Robert Downey Jr. film where Downey plays the comedy master Charlie Chaplin. Also, for those who are fans of Renée Zellweger, the first Bridget Jones' Diary will be available on the 1st as well. The rest of the list is below for the Netflix Streaming Titles for August 2014:



CLICK HERE to see what is EXPIRING on August 1st!




New Titles for August 2014:
Best Laid Plans
Blink
Blown Away
Becoming Jane
Blue Car
Bounce
Boys and Girls
Brian's Song
Buffalo Soldiers
Caveman
Chinatown
Cleopatra
Chocolat
Corky Romano
Cypher
Deep Blue
Down to you
Elizabethtown
The Killing Season 4
Source for the list and additional information can be found here: http://shuck72.hubpages.com/hub/New-Releases-On-Netflix-Streaming-In-August-2014
Be sure to visit the source page, they were kind enough to supply the internet with this fantastic start of the August list.
Like Nerdiots on Facebook for more updates on Movies, Television shows, Video Games and much more!
You may also like..