Netflix Streaming Titles for September 2014 - TWD and More
Posted by The Nerdiot on August 29th, 2014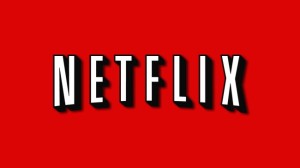 What's so great about September? Well, that's going to be an easy question to answer! The new titles being added to Netflix streaming, that's what's so great. There is a lot to please almost everyone this month, so let's get into our top picks for Netflix streaming titles for September 2014.
The Walking Dead: Season 4 - 9/28
We have been waiting for this, and now you can catch up with all of season 4 on September 28th! Join Rick and the gang as they go on a journey apart from eachother and where they end at. Just in time for season 5!
Parks and Recreation: Season 6 - 9/26
The 6th season of Parks and Recreation will be lighting up our browsers and Roku's on September 26th!
Arrow: Season 2 - 9/14
Not much to say here other than "AWESOME!"
Californication: Season 1-7
This amazing Showtime original show about writer Hank Moody, who is addicted to sex and drugs, will be on Netflix in it's entirety. Giving those of us who missed it on Showtime the chance to finally catch up with our favorite pervert
More great titles coming to Netflix in September:



Available 9/1:
A Simple Plan(1998)
Cool Runnings(1993)
Crocodile Dundee(1986)
Detention(2011)
Flubber(1997)
Girl Rising(2013)
Girlfight(2000)
Good Morning, Vietnam(1987)
Guess Who(2005)
Hookwinked(2005)
Jay and Silent Bob's Super Groovy Cartoon Movie(2013)
Lord of Dogtown(2005)
Mirage Men(2012)
School of Rock(2003)
Small Apartments(2012)
Swiss Family Robinson(1960)
The Believers(1987)
The Blue Lagoon(1980)
The Unbelivers(2013)
Chasing UFOs: Season 1
Invaders From Mars
Hinterland: Season 1
Californication: Seasons 1-7
Doomsday Preppers: Season 1-3
Zero Hour: Season 1-3
Available 9/2:

The League: Season 5
Available 9/5:

Trailer Park Boys: Season 8

Available 9/7:
The Blacklist

Available 9/11:

A Single Man
Available 9/12:

Turbo FAST - New Episodes
Available 9/14:

About a Boy: Season 1
Arrow: Season 2
Available 9/15:

Unsealed: Alien Files: Season 1



Available 9/16:

One Day
Silver Linings Playbook
Bones: Season 9
New Girl: Season 3
Available 9/23:

How I Met Your Mother: Season 9

Available 9/25:

The Double

Available 9/28:

Comic Book Men: Season 3

Available 9/30:

Killing Them Softly
Recently added for 9/30:
Cabin Fever: Patient Zero
You may also like..