UPDATE: Leaked Release Date for Mortal Kombat 10?
Posted by Frazier on March 19th, 2014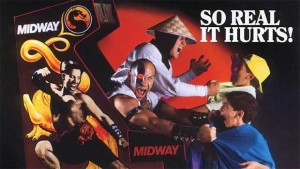 Italian game site Games.it reported earlier that Australian retailer Oz Games Shop listed a release date for "Mortal Kombat 10″ and then quickly pulled it.  The release date they had listed was November 22, and included the following platforms: Playstation 4, Xbox One, Playstation 3, Xbox 360, PC & PSVita.
Although this seems like exciting news Netherrealm Studios does not have a habit of releasing all their platforms at the same time.  With the release of Mortal Kombat 9

Netherrealm first released it on the Playstation 3 and Xbox 360, then they released the PSVita version followed by a PC version.  Although it's not unusual for retailers to make pages pointing to future releases it's also a little strange that this would appear on an Australian gaming site.  Mortal Kombat 9 didn't arrive in Australia until May of 2013, over two years after the rest of the world received it.  Of course this was due to laws in Australia banning graphically violent video games which later was lifted giving it an R18+ rating.
This isn't the first time that we've heard information about the upcoming sequel to the popular 2011 remake.  We do know via Warner Brothers Interactive Entertainment that there will be a press announcment at E3 in June.  Whether or not that is where NetherRealm will announce their next tournament has yet to be seen.
-F
UPDATE 03/31/2014: In response to rumors circulating the internet Oz Game Shop responded from their Twitter account.
We've never had that listed at all I'm afraid. Sorry to disappoint you hardcore MKers! AC
- @ozgameshop
Further Reading:
Sequel to 2011′s Mortal Kombat On The Way
An Injustice: Whatever Happened To the DC Universe?
Mortal Kombat Online
Games.it
You may also like..