Arrow Star Cast in Mortal Kombat Legacy 3?
Posted by Frazier on July 30th, 2014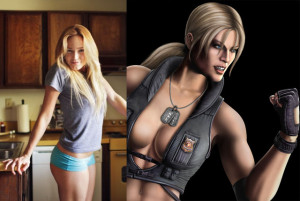 Recently the Kitana Fanpage Twitter account tweeted out to Casper Van Dien and got a reply with a series of names that could be possible stars in the third installment of the successful web series Mortal Kombat: Legacy

. Not much was said from the actor who played Johnny Cage in the second season of the webseries, except "#GetOverHere" and "#YouGotCaged" along with what we can only assume is fellow cast members.
@KitanaMKnews @Jestajay @SamWJo #GetOverHere @KTANCH @brian_tee @Lance_Sloane @Gwarren333 #YouGotCaged @IanAnthonyDale @caitylotz

— Casper Van Dien (@CasperVanDien) July 30, 2014

In the long list of names was Samantha Jo (who played Princess Kitana), Kevin Tancharoen (the series director), Brian Tee (who played Liu Kang), Lance Sloan (series producer), Garrett Warren (second unit director), Ian Anthony Dale (Scorpion), and Caity Lotz.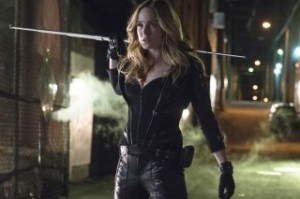 Caity Lotz is already in the spotlight at the moment for her roll in CW's Arrow

. In Arrow she plays love interest to the DC comic's superhero Green Arrow, and also dawns a costume and fights crime as the Black Canary. Caity definitely has exhibited the skill and physique she needs to pull off a character in the Mortal Kombat franchise, but which character will she play? The Kitana Fanpage guesses she may be playing the roll of Sonya Blade which would be a great fit for the young actress. The roll was previously played by sci-fi legend Jeri Ryan during season 1

of Mortal Kombat Legacy. The roll was also played by Bridgette Wilson in the 1995 Mortal Kombat movie
, and then by Sandra Hess in it's sequel Mortal Kombat: Annihilation
.
What are your thoughts? Do you think Caity Lotz would be a good defender of Earthrealm? Would you like to see her play another character? Leave your comments below or on our Facebook.
-F
5 Responses to "Arrow Star Cast in Mortal Kombat Legacy 3?"