Games with Gold February 2014 Xbox Live
Posted by The Nerdiot on January 31st, 2014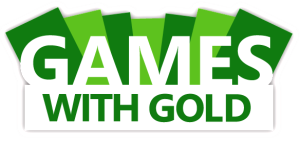 The first game has been released for the Games with Gold February 2014 list. Starting on February 1st, players will be able to enjoy Dead Island(MSRP: $19.99). An Xbox Live Gold membership is required to enjoy these games for free. As long as you make the purchase(free) during the time frame, you will be able to continue to enjoy your games that you download through out the Games with Gold promotion. Even if you do decide to unsubscribe to Xbox live, you will still be able to enjoy your games that you have purchased, offline.

UPDATE:
The second half of the month will bring us Toys Soldiers: Cold War, which has pretty good reviews. Similar to a Call of Duty type Shooter game, Toy Soldiers hopefully won't leave you empty.
The Cold War ignites when '80s era action toys come alive and wage war! Toy Soldiers: Cold War delivers hours of intense combat combined with addictive action strategy gameplay. Superpowers collide in this playful homage to '80s action toys and films. Command the powerful Cold War arsenals of the USA or USSR armies! Control base turrets, modern combat vehicles, fighter jets, attack helicopters, and commando action figures. Whether lighting up the Toy Box alone or jumping into the fray with your friends, battle in campaign, co-op, or competitive modes. Fight for the high score in the addictive mini-games, and while you're at it, don't forget to BLOW EVERYTHING UP!
Be sure to download Toy Soldiers: Cold War starting February 16th!

Games with Gold February 2014.
2 Responses to "Games with Gold February 2014 Xbox Live"