Joaquin Phoenix's Forehead (Rotated) - Funniest Video EVER
Posted by The Nerdiot on July 20th, 2014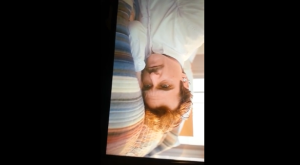 So, there is a video of Joaquin Phoenix's Forehead going around right now on YouTube, I'm not sure who the user was that made the video, but honestly this has to be the funniest thing I've seen in a LONG time on YouTube. If you haven't had a chance to check out this video, do so now. Be sure to stare as much as you can at the crinkle in his forehead.
Here is the video and the link to the video on YouTube. Make sure to like the YouTube user and Subscribe to his channel
Be sure to check out Nerdiots on YouTube and Facebook for more awesome stuff!
You may also like..