Why does Netflix remove all the good stuff?
Posted by The Nerdiot on July 8th, 2014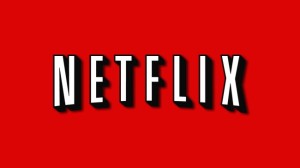 Don't expect to see True Blood or Game of Thrones any time soon on Netflix Streaming. Here's why.



Don't forget to like us on Facebook, We are having an Xbox Games with Gold contest right now where you can win a 12 month subscription to Xbox live for Xbox 360!



I absolutely LOVE Netflix, I think that their service is by far the best thing since sliced bread. But something has a lot of people bothered, why does Netflix always remove the good stuff?
During the month of July we had witnessed a TON of movies and shows get removed from Netflix Streaming. Sometimes movies are only on there for a few months, such as the 5 Rocky movies that appeared on Netflix only a few months back and were just recently removed.
As a lot of people already know, Netflix works with companies and create contracts to view their content. When the contract expires the content is gone. I spent some time speaking with a Netflix customer sales rep tonight about how this works exactly and found out some pretty interesting stuff beyond just the contracts expiring.
By the way, Netflix customer support is probably the best customer support out there. My cable company is awful when I contact them about my service. So BIG thank you to the Netflix customer support staff!



So why do I lose my favorite content?
During our conversation I learned that not only do shows leave when the contracts are up, but there is a reason those contracts can expire. I'm assuming some shows and movies go on a month-to-month contract and I assume that Rocky was this way. This gives the company the ability to remove the show/movie from Netflix streaming at any time and sell a contract to the highest bidder or whoever is next in line.
Using Rocky as an example, you may notice that the Rocky movies are showing up in marathons on certain television channels this month. Those television channels do not want to compete with Netflix, they want the viewers all to themselves. This doesn't mean these movies won't be back on Netflix, it just means that the cable channel that is airing them now holds a contract to the movie and Netflix had to remove it from their streaming services. This also applies to shows on TV as well..
Sometimes when a new season of a television is going to premiere, Netflix may remove the last or the full series of that particular show from their streaming services based on the contract that is set up. So in October, we may lose all or the last season of The Walking Dead, so AMC doesn't haven't to compete with its own shows on a different service. Most likely if they remove the last season, a lot of viewers will be watching that last season during the AMC Walking Dead marathon that they have before every season starts. But don't fret, again this doesn't mean that it will be leaving the system forever, it will return.



What does the future hold?
What about shows like True Blood and Game of Thrones? HBO will most likely never give Netflix the ability to stream these shows, considering they are their biggest shows and they can run reruns and make a fortune off of DVD/Blu-ray sales at over $50USD a season in some cases. Not only that but according to the support rep with Netflix, HBO is one of Netflix's biggest competitors. Networks like Showtime, where we already see shows like Weeds on streaming, may give rights to stream shows like Californication in the future. Californication just ended it's series recently on Showtime and we could possibly see it on Netflix within the next year, but don't quote me on that.
Just remember, Netflix does offer some really good shows like Orange is the New Black, that you can't find anywhere else. Not only that but just because you lose a few really good movies this month doesn't mean they won't return in the future. So before you decide to cancel your membership because you can't watch "The Terminator" or "Star Trek II: The Wrath of Khan", just remember that they may return in the future.
You may also like..