First look at Batfleck's new Batman suit and Batmobile for Batman vs Superman
Posted by Frazier on May 14th, 2014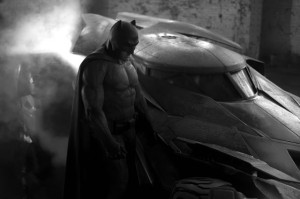 Yesterday Zach Snyder tweeted a tease for the upcoming Batmobile hinting that today could possibly be the day he revealed the new Batmobile.  Fans were in for a surprise when they not only received the Batmobile, but also Ben Affleck in full Batman costume.
I shot this with my @Leica_Camera M Monochrom. #Batman #Batmobile #Gotham http://t.co/WPHKLxgBLM pic.twitter.com/p5DEf6fLzJ

— ZackSnyder (@ZackSnyder) May 13, 2014
The picture looks stunning, and is just a shot Snyder took with his camera that he had on hand.  As we pointed out yesterday the new Batmobile seems to have a style similar to the Tumbler Batmobile that we saw in the Christopher Nolan films.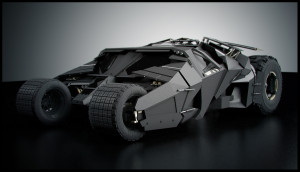 And for those fans who were worried that Ben Affleck just didn't have the right look for Batman, what are your thoughts now?
-F
You may also like..