When will Games with Gold End
Posted by The Nerdiot on May 5th, 2014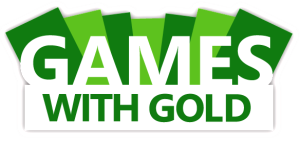 When will Games with Gold end? Microsoft isn't very clear as to when this could come to an end


Back before the promotion was extended, Microsoft posted at the bottom of the Xbox Games with Gold page that the promotion had an end date. I'm actually not sure what that date was, I believe it was the beginning of 2014 though, so if someone knows please post in the comments.


Now that the promotion has been extended, there are a couple rumors going around on the internet, a post on gamefaqs.com in their message boards says that "The Games With Gold to run til June 2014″. Stating that a flyer has been floating around that "looks official" from Microsoft letting people know that the promotion will end. The user on the boards has said that this flyer is going around his local toy store.


Is there any truth to this? More than likely the answer is "NO!". Sometimes people want to start gossip and drama when a good thing has been started. However, let's look at some facts.


Screenshot directly from http://www.xbox.com/en-US/live/games-with-gold dated May 5th, 2014.


As of the date above, Microsoft states that you can "enjoy two free games each month for the rest of the year". This may not mean that the promotion will end this year, but that they're not quite looking in to the future for the promotion yet. Maybe they think that it sounds better than saying "enjoy two free games for as long as you have your gold subscription" or "enjoy 2 free games every month, FOREVER!".


It may be a way for them to cover themselves as well. They're not limiting themselves to just the remainder of the year by saying this, but by saying this it also means that they don't have to continue after the ball drops.


We won't know for sure, but we can pretty much nip the "games with gold ends in June" rumor right now. Keep coming back for more updates and leave your comments and questions in the sections below.
You may also like..
3 Responses to "When will Games with Gold End"