Borderlands 2 Prequel Announced
Posted by Shadow Pandora on April 10th, 2014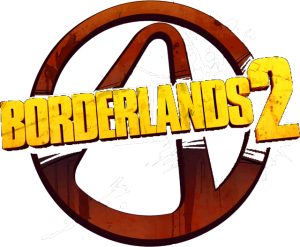 It was recently leaked by GamePointsNow.com that Gearbox with the help of 2K Australia are working on a Borderlands 2 prequel for the Xbox 360, PS3 and PC. The game will take place on Pandora's moon of Elpis and will chronologically be set between Borderlands and Borderlands 2, technically making it a "presequel".
Surprisingly, none of the announced four playable characters are the characters from Borderlands or Borderlands 2. Instead you take on the role of one of a younger Handsome Jack's lieutenant's as he rises to power. One of the playable characters is someone fans of the series will recognize as a previous boss, Wilhelm, The Enforcer. The other three playable characters are Athena, The Gladiator, Nisha, The Lawbringer, and Fragtrap.
No exact release date is set but it is supposed to be sometime before the end of 2014. Hopefully it will come out around the same time as Tell Tale Games "Tales From The Borderlands" and we will have a whole another couple hundred hours of vault hunting to do.
5 Responses to "Borderlands 2 Prequel Announced"