NBC confirms Heroes 'Reborn' a 13 episode Event
Posted by Shadow Pandora on April 21st, 2014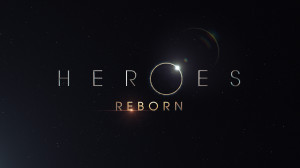 There has been recent talk of a Heroes reboot and being the huge Heroes fan I am I hoped and prayed and finally, NBC announces what I have been waiting to hear for almost 5 years now, Heroes is coming back! In 2015 a reboot of Heroes titled "Heroes Reborn" will air on NBC although without Hayden Panettiere, the cheerleader Juliette Barnes.
As big a fan as I was I felt that in the final season of Heroes the show began to lose momentum in a big way. In my opinion Zachary Quinto and Hayden Panettiere were the most important and interesting characters on the show, will it even be Heroes without them and the other original Heroes?
NBC Entertainment President Jennifer Salke has mentioned that the original cast 'may' pop in for cameos, which would be very welcomed. The new characters and plots will be introduced in a digital series that will precede the pilot episode. On the positive end of the spectrum the shows original creator, Tim Kring, is back in charge of the new cast of characters. After 'Heroes' Tim Kring went on to create the Fox drama "Touch" starring Kiefer Sutherland, though it was cancelled after only two seasons. Heroes Reborn is the second series revival to be announced in the recent months, with a 24 reboot titled "24 Live Another Day" due to premier in May.
Check back with us soon for more news and announcements on everything you love.
One Response to "NBC confirms Heroes 'Reborn' a 13 episode Event"