An EVOlutionary Event!
Posted by Anzum on June 28th, 2014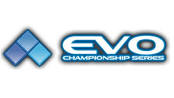 Major League Gaming Anaheim 2014 premiered last weekend. If you missed it you can catch the highlights on Youtube. The games included over the weekend were Call of Duty: Ghosts (and they prepubescent rejoiced, saying unto him: "Your, Mom!"), Star Craft 2: Wings of Liberty (This one was really hard to watch if you're not a die hard, and I mean DIE HARD fan. Die Hard like John McClain walking on glass as he rushes over to his computer so he can stop a Zerg hoard from flanking him.). These two tournaments were an already given as to what was going to be shown at MLG. What I turned on the stream to watch though was the not-so-popular-I-only-play-Call of Duty-so-any-other-games-don't-even-exist tournaments which included Killer Instinct, Injustice: Gods Among Us, and the return of the almighty, all powerful, SUPER SMASH BROS MELEE! Now I know what you're thinking, "Isn't Melee a very old game and why don't they just play Brawl?" (At this point in the conversation I'd like to open up the forum to any long time smash fans to yell, rant, curse, and rage on the differences between the two games. Ready? Go!)
Now that's over with…SSBM had a long 8 year absence from the MLG Circuit, 2006, which was held in Las Vegas. The champion crowned that year was the very talented PcChris. Having SSBM coming back this year did not disappoint (I'm looking at you Super Smash Bros Invitational)! Having the brackets jam packed full of the best smash players around, both upcoming and legends in the game, including the return of the players who helped build up the popularity in the tournament circuit. Now if you missed the tournament or I may peaked your interest just a little bit, I would recommend checking out the highlights of the big night, which is actually something I would consider an appetizer. This is going to be my first post as well as my first post about the upcoming main course, EVO!


Now if you haven't heard the name before or just read about it in passing, Evolution Championship Series (EVO for short) is a long running tournament for the fighting game elite! And I say elite because I am just so very terrible at fighting games. To be brief about the history: It started out as a small tournament for the current Street Fighter games in 1996, called "Battle at the Bay", and from then on it grew immensely taking over Las Vegas hotels yearly hosting thousands of fans and competitors from all around the world in different events. If you would like some more history on the event, I'll include some links down below.
I grew up with a major disdain to fighting games, mostly because I didn't have a Super Nintendo with Street Fighter and I just can't wrap my head around the button configurations. Now the original plans for this post was an introduction to EVO, and then follow up with some live coverage at the actual event. There were plans set in motion to go to the event; however those plans were derailed in the up most fashion. By that I mean that I was all set to go but everyone else in my party waiting until that last freaking minute, and didn't have money saved for our trip to Las Vegas, and petty teenage girl emotions.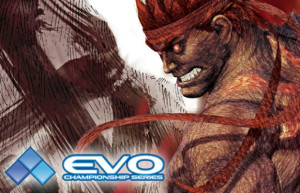 I still plan to update on the event for you lovely people out there, which will include links to where watch the live streams, who to look out for and some predictions. If you're a fan of gaming competitions or just games in general and you have some free time July 11-13, I'd recommend turning your "internetz" to twitch and enjoy a continuously growing event that has the honest emotion, and excitement and long legacy that rivals any sporting event out in the ether.
(some additional fun I'll also be playing Injustice: Gods Among Us on Xbox Live during some of those days. If you want to go a few bouts and hang out while enjoying from awesome gaming, I'll leave my XBL tag down below.)
Links: EVO Main Site
2004 Diago Street Fighter comeback
Justin Wong comebacks!
twit: @funnybonej
IG: @funnyjbone
XBL: Anzum