March Games with Gold 2014 Xbox Live
Posted by The Nerdiot on February 1st, 2014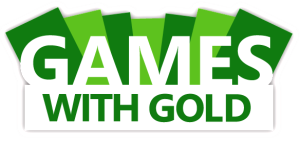 It's official now, the two games for March are listed below!
Sid Meier's Civilization Revolution - Released on Xbox 360 and PS3 on July 8th 2008 in the US. The game is a turn based strategy game. It is also available on the Nintendo DS, iOS and Windows hone.




Dungeon Defenders - an action RPG with tower defense. This is an arcade game for Xbox 360 that was released on October 19th 2011. It is also available on Android, iPOS, and PSN.





We apologize deeply if anyone thought that what we said was 100% verified. When we know that something is verified, we will make sure it is known that it is verified, until then everything is just rumors, speculations, and opinions. We will be starting discussion for April Games with Gold starting on March 1st!
25 Responses to "March Games with Gold 2014 Xbox Live"